Best Laptops for Real Estate Photo Editing in 2021 | YouTube
A compromise should never be in the vocabulary of photographers who are in the real estate photography business. Having the best, if not appropriate tools should always be on top of mind especially with the new requirements of real estate photo editing in 2021. This goes the same for the quality of work and being able to ensure that the standards are up to your client's liking means investing in the right equipment. Cameras, flash, lenses, even tripods are some of the basic gear that should live up to your expectations and even exceed them. For post processing especially for real estate photo editing, it is not enough to have a good editing software. Your choice of hardware must also live up to the complexities and power of the editing software so the work can go smoothly and compatibly.
The selection of a laptop for real estate photo editing is crucial in getting the job done right and on time. Real estate photo editing comes with a heavy requirement on computer processing where the speed of the laptop and its capacity to process complex details plays a major role in supporting your high-resolution photos. The right laptop for real estate photo editing also ensures your computer does not overwork itself due to the high processing requirements and prevents it from crashing in the middle of the job resulting to a potential set of lost photos.
Reference: Photo and Video Edits | Best Laptops for Real Estate Photo Editing in 2021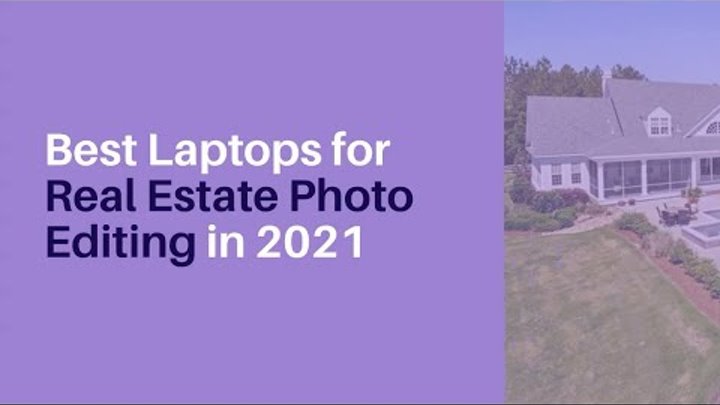 ---